by Pam Martens and Russ Martens
Wall Street on Parade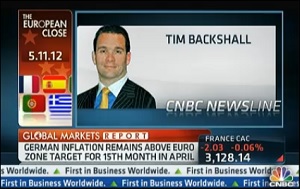 Bloomberg L.P., majority owned by billionaire Michael Bloomberg, with a net worth of $45.3 billion according to Forbes, has today outed the anonymous writers responsible for the popular financial blog, Zero Hedge, a competitor to Bloomberg L.P.'s financial web site. Raising eyebrows in journalism circles, Bloomberg's reporters obtained the text of internal chat sessions at Zero Hedge which contained strategies for building traffic at the site. To some, that raises alarms of obtaining trade secrets – an issue over which Wall Street firms have sought, and received, criminal prosecutions.
Also noteworthy, the article's authors, Tracy Alloway and Luke Kawa, seem to take aim at the financial comfort of the people behind the blog, while failing to mention that their boss is the 8th richest person in the world, whose wealth intricately derives from the industry they cover. During Michael Bloomberg's 12 year stint in public office as Mayor of New York City, his wealth mushroomed more than ten-fold, growing from $3 billion to $31 billion according to Forbes.
Continue Reading at WallStreetOnParade.com…