by Pam Martens and Russ Martens
Wall Street on Parade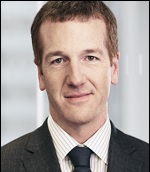 The Fed has just raised its benchmark interest rate by a quarter point with a projection of six more rate hikes ahead this year – which is usually the death knell for stocks. Russia has invaded Ukraine, a sovereign country of 44 million people, which has forced NATO countries to provide weapons to Ukraine. This has brought threats of retaliation from Russian President Vladimir Putin, creating the worst military crisis since the beginning of World War II. None of this is the stuff of which bull markets in stocks are made.
Despite that, the wizards at JPMorgan Chase are telling its millions of clients around the world that it's time to buy this stock market. (Before you decide to take advice from JPMorgan Chase, you may want to read this.)
Even more interesting, the half of JPMorgan that was split off from it in 1935, Morgan Stanley, is giving the opposite advice to its 16,000 brokers and their millions of customers. Mike Wilson, the Chief U.S. Equity Strategist and Chief Investment Officer at Morgan Stanley, who has spent more than three decades at the firm, is saying it's time to sell this rally, that it's nothing more than a "vicious bear market rally."