FSN Presents:
from GoToWebinar.com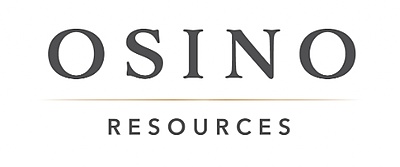 Osino Resources (TSX.V:OSI) is a Canadian gold exploration and development company focused on the development of its flagship Twin Hills gold discovery in central Namibia. Twin Hills is at an advanced stage of exploration with various advanced development studies underway with the aim of fast-tracking the project. The Company is actively advancing a range of gold prospects and targets along the belt by utilizing a portfolio approach geared towards discovery, targeting gold mineralization.
When?
Wed, Jan 12, 2022 8:00 AM – 9:30 AM PST
Wed, Jan 12, 2022 9:00 AM – 10:30 AM MST
Wed, Jan 12, 2022 10:00 AM – 11:30 AM CST
Wed, Jan 12, 2022 11:00 AM – 12:30 PM EST
Last week, Osino announced the highly accretive acquisition of B2Gold's Ondundu gold property in Namibia, approximately 130km northwest of Osino's flagship Twin Hills project. The acquisition will provide significant scale, diversification and consolidation of its Namibian project portfolio, and based on historical exploration and analysis, the company believes that the project has the potential to host a significant open-pit gold resource of more than 1moz* of contained gold.
Join Osino's CEO, Heye Daun, as he provides a company update, including the acquisition and the exciting opportunity for significant growth moving forward. A question and answer period will follow the presentation.
About the Presenter:
Heye Daun is a born and bred Namibian mining engineer and has an impressive 25 year track record with top-tier companies across the mining value chain, and knows the African continent like the back of his hand. Heye is the co-founder of the former Auryx Gold Corp. which advanced the Otjikoto gold project in Namibia until selling to B2 Gold Corp for US$160m in 2011. As the former President & CEO of Ecuador Gold & Copper Corp. ("EGX"), Heye was instrumental in the formation of Lumina Gold Corp. through the C$200m merger of EGX with Odin Mining, before founding Osino Resources in 2015.