from Zero Hedge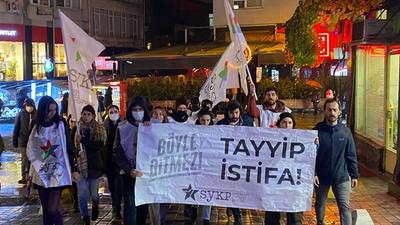 Protesters took to the streets of the Turkish capital as well as Istanbul, demanding the resignation of President Recep Tayyip Erdogan and his cabinet over the country's increasing inflation.
[…] On Tuesday evening, protesters marched down the streets of Ankara's Çankaya neighborhood, where most Turkish government buildings and government institutions are located.
As Tasnim News Agency reported, they chanted "istifa" (resign) and the name of Erdogan's ruling party, the Justice and Development Party (AKP). Many blew whistles and banged pots and pans to make noise, RT reported.
The protests come amid an escalating currency crisis. The Turkish lira has gone from $0.1 to $0.078 in value just over the past week, in the worst slide since 2018.