by Charles Hugh Smith
Of Two Minds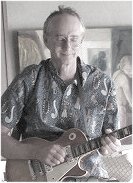 A great many essential components in America are on 'indefinite back order', including the lifestyle of endless globally sourced goodies at low, low prices.
Setting aside the "transitory inflation" parlor game for a moment, let's look at what happens when critical parts are unavailable for whatever reason, for example, they're on back order or indefinite back order, i.e. the supplier has no visibility on when the parts will be available.
If the part that blew out is .01% of the entire machine, and the other 99.9% still works perfectly, the entire machine is still dead in the water without that critical component. That is a pretty good definition of systemic vulnerability and fragility, a fragility that becomes much, much worse if there are two or three components which are on indefinite back order.