by Mac Slavo
SHTF Plan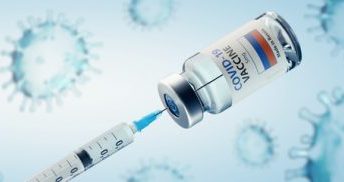 The Centers for Disease Control and Prevention has suggested that "vulnerable adults" be "allowed" to take a third shot of the COVID-19 experimental gene therapy drug. These booster shots will be for the elderly and other high-risk adults, paving the way for the Biden administration to roll out third jabs.
Anyone with two brain cells to run together knew this wouldn't end at two shots. Even Johnson & Johnson, who created the "single-shot" COVID "vaccine" is now saying that a second dose will be recommended.
Previously "One Shot" J&J "Vaccine" is Now Two
The Advisory Committee on Immunization Practices on Thursday recommended giving third doses of the Pfizer-BioNTech vaccine to people 65 and older, as well as to individuals 50-64 whose medical conditions make them more likely to suffer serious illness or death from the virus, according to a report by RT. The United States Food and Drug Administration has given its blessing to the use of Pfizer's Covid-19 jab for booster doses. The move could impact millions of Americans, including teachers, grocery workers, and hospital staff.