from Zero Hedge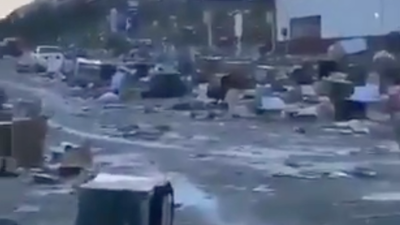 South Africa could be on the verge of collapse, and all the warning signs are there. The looters have targeted foreign shops, shopping centers, distribution centers/warehouses, and raided gun shops. Shortages are emerging in food, fuel, and ammo.
Over 70 have reportedly been killed since social unrest began last week after ex-president Jacob Zuma was jailed for failing to appear at a corruption inquiry. Supporters of Zuma, the nation's first Zulu president, have been on a looting spree that has crippled KwaZulu-Natal and parts of Johannesburg and disrupted national supply routes, resulting in food and fuel shortages in the affected area.
According to the Consumer Goods Council of South Africa, more than 600 stores have been looted with hundreds millions of dollars in damage.