by Pam Martens and Russ Martens
Wall Street on Parade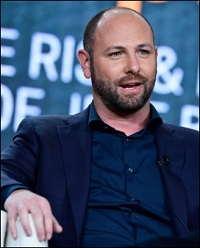 Fed Chair Jerome Powell will take his seat before the House Financial Services Committee on Wednesday at noon and before the U.S. Senate Banking Committee on Thursday at 9:30 a.m. for his semi-annual testimony on monetary policy. Some embarrassing questions may come up for Powell based on an investigative report on the Fed that's airing earlier in the week.
This Tuesday evening, the PBS investigative program, Frontline, will broadcast a documentary covering its year-long investigation of the Federal Reserve's bailouts of Wall Street, from the financial crisis of 2008 to the present.
According to the information about the program that Frontline has released, the documentary, titled "The Power of the Fed," will include interviews with multiple people who believe that the Fed has been captured by Wall Street and is creating dangerous asset bubbles.