from Zero Hedge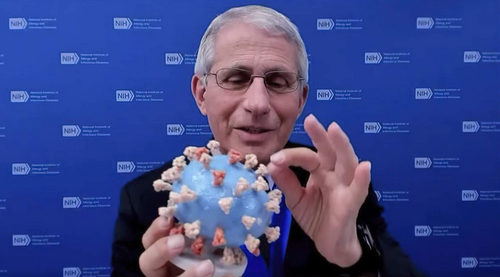 The nation's highest-paid employee in the US government, Anthony Fauci, has gone full-throttle on vaccines – this time with a Sunday appearance on CNN's "State of the Union," where he pushed for vaccine mandates at the local level, and slammed a guest speaker at CPAC (Alex Berenson) for applauding young people for researching vaccine side-effects.
More on local mandates from Jenny Goldsberry via SaraACarter.com,
Dr. Anthony Fauci of the National Institute of Allergies and Infectious Diseases Director appeared on CNN's State of the Union Sunday to give his opinion on vaccine mandates. He agrees with the White House and President Biden himself, saying vaccination mandates should be the next step.
"I have been of this opinion, and I remain of that opinion, that I do believe at the local level, Jake, there should be more mandates," Fauci told host Jake Tapper. "There really should be."