After returning from space yesterday, Jeff Bezos thanked Amazon customers who made his fortune possible.
by Liz Wolfe
Reason.com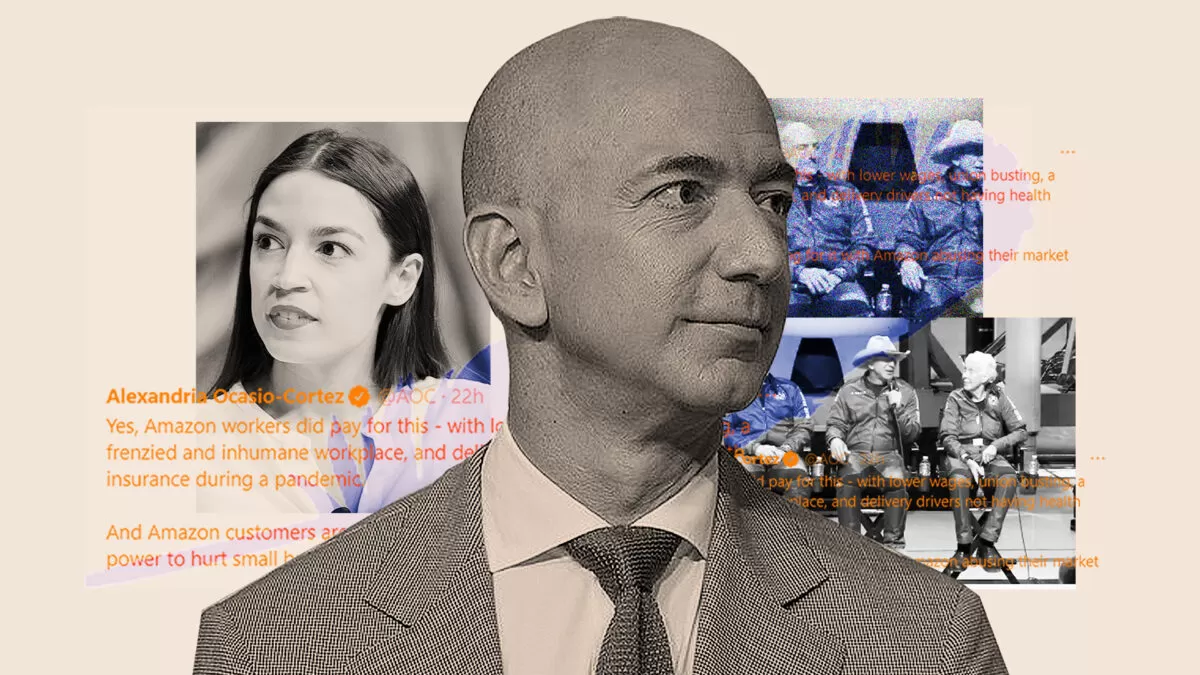 Just minutes after returning to the arid desert of Van Horn, Texas, from his first successful trip to space, former Amazon CEO Jeff Bezos thanked the millions of customers and employees who enabled him to grow a business so successful that he became a billionaire and self-funded his trip to space.
But since life here on Earth is plagued by tiresome partisan point-scoring, Bezos' moment of gratitude could not go uncriticized. Rep. Alexandria Ocasio-Cortez (D–N.Y.) seized on the moment to criticize Amazon labor conditions and allege that Amazon is in some way "abusing their market power to hurt small business"—a bold claim that ignores the value reaped by consumers, and that has become the startlingly accepted consensus among both the mainstream and fringe left.