by Mac Slavo
SHTF Plan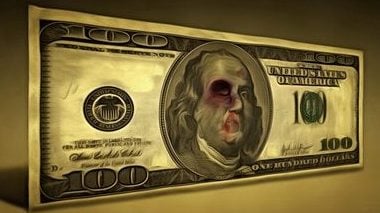 People used to call those who could see the writing on the wall "crazy conspiracy theorists." Now, major mainstream media outlets are reporting that the United States dollar could crash by the end of 2021.
Honestly, I am surprised the dollar hasn't crashed already. It's almost worthless in the sense that prices are skyrocketing and hyperinflation is right around the corner.
The "seemingly crazed idea" that the US dollar will collapse against other major currencies in the post-pandemic global economy is not so crazy anymore, the economist Stephen Roach told CNBC's "Trading Nation" on Wednesday. – Business Insider
Some sites (not those in the mainstream) have been warning that the dollar will crash for years. This is all a part of the plan. In order to convince the public to accept a digital dollar and fully tracked and traced centralized monetary system, the slaves have to experience a well-thought-out collapse of the current monetary system.