from Zero Hedge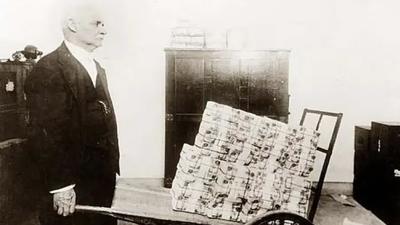 As excerpted from "Inflation: The defining macro story of this decade" a must-read report written by Deutsche Bank's global head of research, David Folkerts-Landau, co-authored by Peter Hooper and Jim Reid.
Ronald Reagan (1978): "Inflation is as violent as a mugger, as frightening as an armed robber and as deadly as a hit man."
Joe Biden (2021): "A job is about a lot more than a paycheck. It's about dignity. It's about respect. It's about being able to look your kid in the eye and say everything will be okay. Too many people today can't do that – and it's got to change."
Janet Yellen (2021): "Neither the president-elect, nor I, propose this relief package without an appreciation for the country's debt burden. But right now, with interest rates at historic lows, the smartest thing we can do is act big".
Jerome Powell (2021): "During this time of reopening, we are likely to see some upward pressure on prices … But those pressures are likely to be temporary as they are associated with the reopening process."
Larry Summers, (2021): "I think this is the least responsible macroeconomic policies we've had in the last 40 years."
The above quotes highlight that US macro policy and, indeed, the very role of government in the economy, is undergoing its biggest shift in direction in 40 years. In turn we are concerned that it will bring about uncomfortable levels of inflation.