from Zero Hedge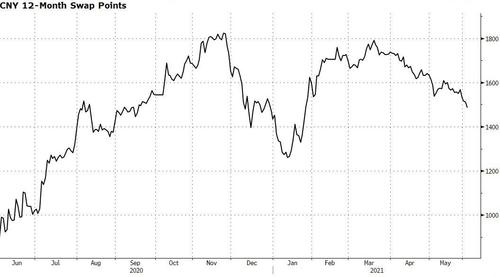 By Ye Xie, Bloomberg reporter and Markets Live commentator
Good economic news is bad news for markets now.
A better-than-expected ADP jobs report sent the dollar and bond yields higher and stocks lower Thursday. A strong payroll report Friday would give more ammunition for folks calling for earlier QE tapering. In a sense, policy normalization has already started after the Fed announced plans to wind down its emergency corporate-credit facility. From that perspective, the peak of liquidity is near.
In China, the authorities are already mopping up the dollar liquidity awash in its domestic market. On Thursday, two Chinese policy banks, China Development Bank and the Export-Import Bank of China, announced selling of dollar notes in the onshore market, the first such sales in years. It followed a move Monday when the PBOC required lenders to hold more foreign currencies in reserve.