by Hugo Salinas Price
Plata.com.mx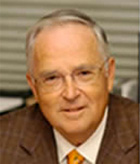 The Central Banks of the World – Russia and China both perhaps excepted – are all members of an International Club of Central Banks. This Club is run according to the rules dictated by the BIS, the Bank for International Settlements, located in Basel, Switzerland.
Events that took place years' ago, resulted in the conversion of all currencies administered by the Banks under the sway of the BIS, into fiat currencies; that is to say, currencies which have no support or connection with the precious metals, silver or gold.
All things human are subject to change, except human nature itself. The current financial institutions of the present have fallen into a condition which is at odds with human nature – they function with the exclusive use of fiat money. In the nature of things, the condition of the financial institutions of our time will doubtless be subject to radical change.
Continue Reading at Plata.com.mx…