by Kristina Wong
Breitbart.com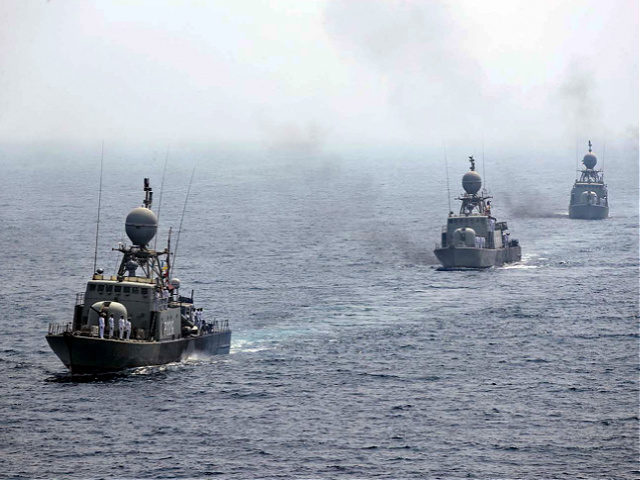 A large group of Iranian military fast attack boats on Monday harassed six United States Navy ships escorting a guided missile submarine into the Strait of Hormuz, the Pentagon said.
"Earlier today a large group of Iranian Islamic Revolutionary Guard Corps Navy, also known as the IRGCN, fast boats conducted unsafe and unprofessional maneuvers and failed to exercise due regard for the safety of U.S. forces as required under international law while operating in close proximity to U.S. Naval vessels that were transiting the Strait of Hormuz," Pentagon Press Secretary John Kirby said.
He said the Navy ships that were escorting the USS Georgia were exercising the right of transit passage in accordance with customary international law in the Strait when 13 IRGCN fast attack boats approached the U.S. formation of ships at "high speed," getting within 150 yards.
Continue Reading at Breitbart.com…