from Zero Hedge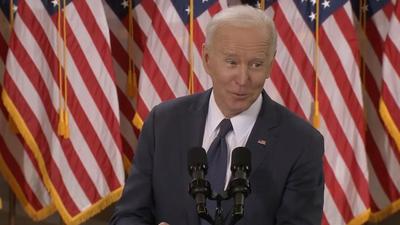 […] After weeks of waiting with investors hanging on every new detail, President Joe Biden is expected to unveil the first part of his sweeping economic reform/redistribution plan on Wednesday afternoon.
As Biden's press secretary Jen Psaki revealed over the weekend that Biden and his team are planning to unveil his sprawling "Build Back Better" plan in two parts: The first part of the "Build Back Better" plan, which will be officially unveiled later today, is expected to focus on rebuilding "roads and railways" while the second part, which will be released "in just a couple of weeks", will focus on "social infrastructure" funding, including childcare and healthcare initiatives.
Details of the plan have been leaking out at a steady pace for weeks, although some of the details reported earlier have been changed. According to the leaked 25-page document obtained by the NYT, Biden's "American Jobs Plan" will "invest in America in a way we have not invested since we built the inter-state highways and won the Space Race." The plan, which will carry a $2.25 trillion price tag (that's more than 2/3rds of the $3 trillion marked for "BBB") per the Washington Post, will finance the rebuilding of 20K miles of road, repairs to the 10 most economically important bridges in the country, and the elimination of lead pipes and service lines from the country's water supplies. In total, the plan features $50 billion "in dedicated investments to improve infrastructure resilience".