by Charles Hugh Smith
Of Two Minds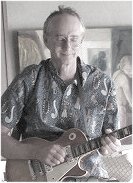 If you think this scale of stimulus is sustainable and consequence-free, you must be mainlining Delusionol.
Wall Street's euphoria knows no bounds, so how can this be the Winter of Our Discontent? We all know the source of Wall Street's euphoria: $1.9 trillion in stimulus, followed by another $3 trillion for corporate welfare, oops, I mean infrastructure, and a Federal Reserve whose solution to destabilizing wealth and income inequality is to make the rich even richer because, well, that's what we do here at the Federal Reserve.
An old adage holds that what everybody else already knows has little value. So everybody knows about the Fed's endless spew of monetary giveaways to Wall Street and the federal government's endless trillions in borrow-and-blow stimulus, but does everyone already know that the stimulus-based economy and all the Fed-inflated asset bubbles are completely phony?
Yes, phony. Does everyone already know that none of the promises that have been made to you can possibly be kept?