from Zero Hedge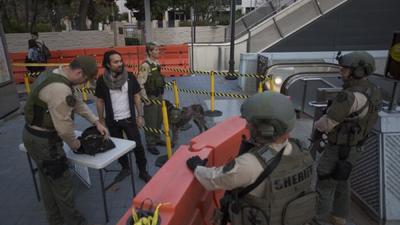 Authored by Zachary Steiber via The Epoch Times,
Officials in Los Angeles County on Thursday voted to increase funding to local law enforcement by $36 million, months after the Los Angeles Police Department's budget was cut by $150 million.
The Los Angeles County Metropolitan Transportation Authority's board unanimously agreed to increase funding to its five-year contract with the LAPD, the Long Beach Police Department, and the Los Angeles Sheriff's Department.
The board includes Los Angeles Mayor Eric Garcetti, a Democrat.
The authority's CEO, Phillip Washington, said before the vote that he wanted to find a balance between people complaining about law enforcement and those who wanted increased funding.