It may, however, be a consequence of authoritarian COVID-19 responses that failed to keep citizens safe.
by Scott Shackford
Reason.com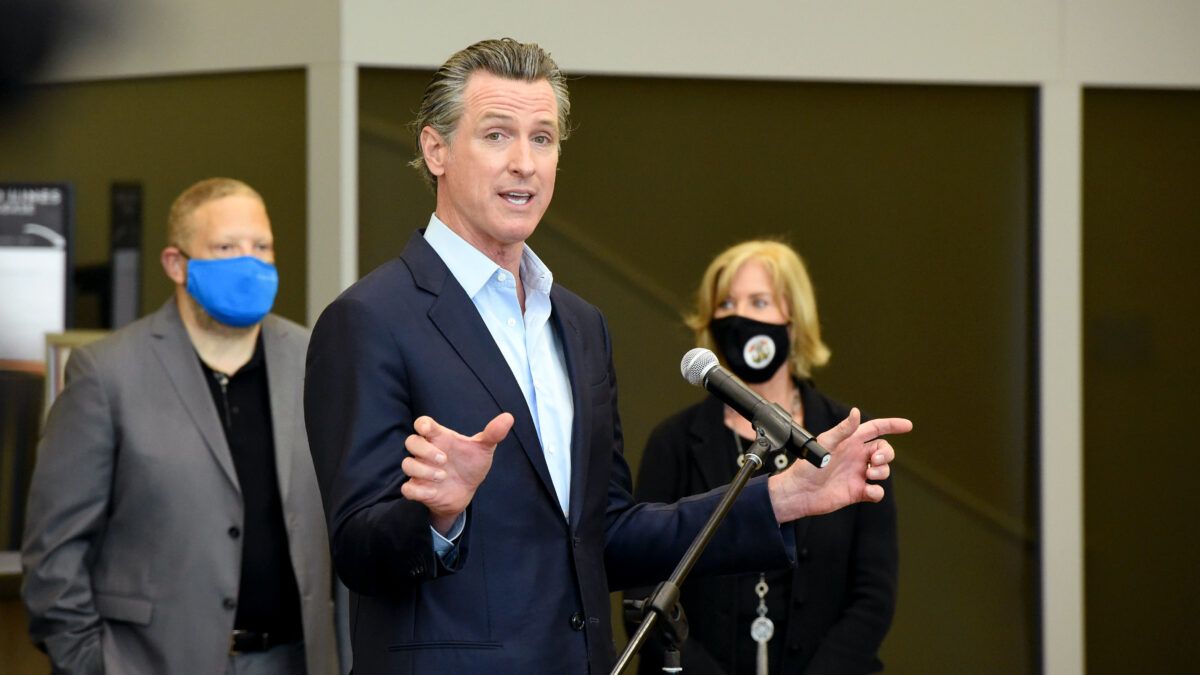 California Gov. Gavin Newsom will be in Los Angeles today to give the annual State of the State address in Dodger Stadium, possibly connecting the setting to the fact that theme parks and stadiums will finally be allowed to reopen here, months behind many other states' reopenings.
In the meantime, a movement to recall Newsom has picked up steam amid the state's harsh lockdowns, and organizers have announced they have surpassed the 1.5 million signatures needed for a special election. California may be voting on whether to replace Newsom this fall.
Republicans actually launched the recall campaign months before the spread of COVID-19 prompted Newsom's authoritarian responses. This isn't unusual—people attempt to recall politicians all the time in California.