by Mac Slavo
SHTF Plan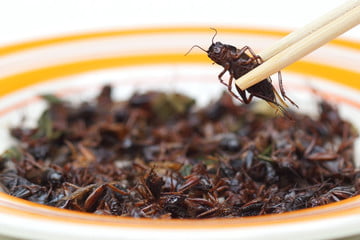 For climate change and global warming, the elitists are demanding we all take to eating bugs. But does anyone actually believe the rulers will be eating bugs? The mainstream media has begun their propaganda push to see if humans will actually eat bugs on their command.
The social engineering experiment in behavior modification has begun:
Entomophagy advocates say a cultural shift is already in the works, particularly among the young and adventurous urbanites who will be setting food trends for generations to come. "It's not going to happen overnight, and it's never going to 100% replace meat, but those of us who are health-conscious and environmentally aware have already started making that transition," says biologist Jenna Jadin, who wrote Cicada-licious, a cookbook featuring cicada dumplings and other treats, just in time for the 2004 hatching of Washington D.C.'s 17-year cicada cycle (the next hatching is this summer. Get your skillets ready). –Yahoo
Why Is The Elitist Establishment So Obsessed With Meat?