from Zero Hedge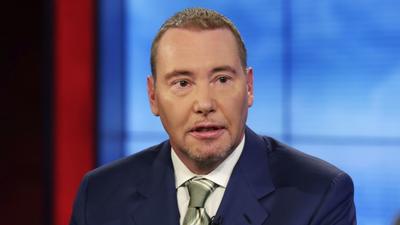 It's time for Jeff Gundlach to regale DoubleLine fund investors and assorted hangers on with his views of the economy, the stock market and everything else. The title of the latest webcast is "Looking Backward" although we expect a substantial does of forward looking views and hot takes, including Gundlach's inaugural assessment of the US economy.
Readers can listen to the webcast by clising on the following link or the image below.
[…] The last time we heard from Gundlach, financials were just starting to take off thanks to surging yields. But that was a much smaller move compared to the action we've seen since the start of February. Back then, Gundlach pulled up a chart saying U.S. banks are wearing a "normal scuba vest" whereas their Japanese and European counterparts act as if they have an "aqualung vest." Why? He says negative interest rates. As we noted earlier, US banks may be forced to adopt negative rates as soon as April 1.