by Breitbart London
Breitbart.com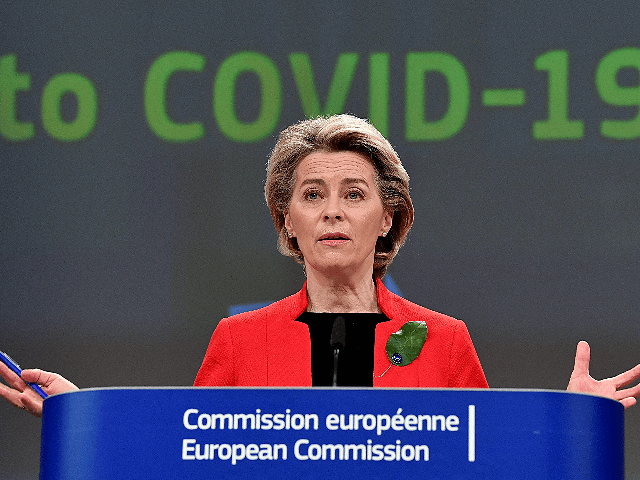 BRUSSELS (AP) – European Union leaders are meeting Thursday to look for ways of ramping up COVID-19 vaccinations across the 27-nation region amid a shortage of doses, spikes in new cases, a feud with the United Kingdom and internal quarrels.
The coronavirus pandemic once again prevented the leaders from meeting in person, reflecting the poor epidemiological situation in the EU. The spread of more contagious variants of the virus has pushed hospitals in some countries to their limit, and combined with the lack of vaccines available in Europe, has led several EU members to impose strict lockdown measures over the Easter period.
Less than 5 per cent of the EU's 450 million residents have been fully vaccinated against COVID-19.