by Charles Hugh Smith
Of Two Minds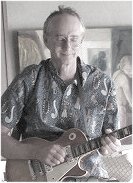 Borrowing a quarter of the nation's entire economic output every year to prop up an ineffective, corrupt status quo is putting a Band-Aid over a tumor.
If we misdiagnose the disease, our treatment won't work. We're all familiar with medical misdiagnoses, which lead to procedures and prescriptions that can't possibly fix the patient's illness because the source has been missed or misinterpreted.
Medical diagnoses are often tricky, as many general symptoms can arise from a variety of sources.
Social and economic ills can also be tricky to diagnose, and the diagnosis is hindered by political polarization and sacrosanct orthodoxies which make it difficult to have a rational discussion in public about many difficult issues.
If we can't even discuss a problem, then that creates another problem, because problems that can't be discussed openly cannot be solved.