by Mac Slavo
SHTF Plan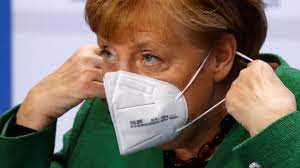 Germany's dictator Angela Merkel has decided not to enforce her draconian lockdowns on the public after widespread backlash and disobedience. Merkel is facing widespread resistance to her tyranny.
This is one good piece of news for humanity. If we stand together and oppose humans thinking they own other humans, we can beat this draconian beast system set up to turn this place into a slave planet. Some in the ruling class now know that they are outnumbered and hopefully, that means their days as masters are also numbered.
In a video call on Wednesday, Merkel told state premiers that she was dropping the five-day lockdown, which would have closed all businesses, with supermarkets only permitted to operate for one day during the period.
The planned restrictions also prohibited private gatherings of more than five adults from two different households and called for Easter church services to be conducted virtually.