by Mac Slavo
SHTF Plan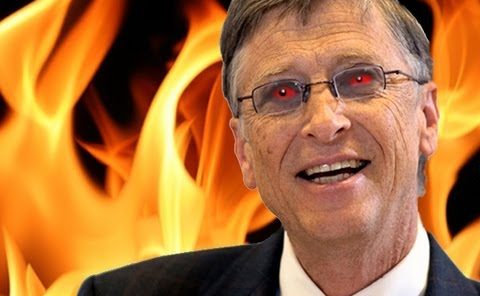 Infamous eugenicist Bill Gates wants to spray millions of tons of chalk into the stratosphere to stop "global warming" or climate change. This project, which is meant to "dim the sun" could start as early as June.
Harvard University experts will test the system by sending a large balloon 12 miles above the Swedish town of Kiruna and have it drop 2kg of chalk dust into the stratosphere.
BOMBSHELL: Geoengineering Experiment Funded By Bill Gates Is Tied To Depopulation
The project is called SCoPEx, and it's being masterminded by the who's who of eugenicists and depopulation pushers at the highest levels of world government and academia. It's funded and endorsed by Bill Gates, for example, who openly calls for reducing the human population by billions.-SHTFPlan
The Free Thought Project stated that chemtrails and geoengineering are no longer a conspiracy. Rather the mainstream media now supports the spaying of chemicals into the sky to "dim the sun." It sounds like a wonderful way to completely screw up the entire global ecosystem and ensure no food can be properly grown to feed anyone.