by Pam Martens and Russ Martens
Wall Street on Parade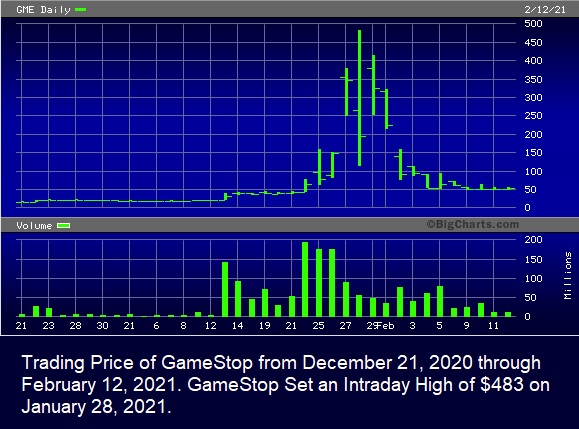 If the Securities and Exchange Commission is not taking a hard look at the involvement of Dark Pools owned by the biggest banks on Wall Street during the meteoric spike in the price of GameStop shares in late January, then we have to conclude that it doesn't want to actually get at the truth.
Wall Street On Parade spent one hour combing through the Dark Pool trading data available through Wall Street's self-regulator, FINRA, and the evidence of Dark Pools' involvement in the dodgy trading in GameStop is striking. (GameStop is a New York Stock Exchange listed company and it has been trading like a penny stock operated out of a boiler room – raising questions about the integrity of U.S. markets.)
FINRA only provides Dark Pool data lumped together for an entire week, instead of on a daily basis. But even using the less-than-transparent weekly data, the correlation is striking.