by Charles Hugh Smith
Of Two Minds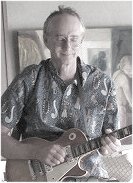 America's financial system is nothing more than a toxic waste dump of speculation, fraud, collusion, corruption and rampant profiteering.
What Poisoned America? The list of suspects is long: systemic bias, special interests dominating politics, political polarization, globalization and the offshoring of productive capacity, over-regulation, the rise of rapacious cartels and monopolies, Big Tech's gulag of the mind, the permanent adolescence of consumerism, permanent global war, to name a few.
The question boils down to this: what problems cannot be addressed by the status quo? Most of the ills listed above can be addressed with existing mechanisms of governance and adaptation. For example, consider systemic bias. The U.S. Armed Forces have demonstrably led the way in dramatically reducing systemic bias via performance-based advancement. The rest of America would do well to copy these organizational improvements.
Many of the other ills could be addressed within current systems of governance–antitrust, etc.