by Yvonne Yue Li
Yahoo! Finance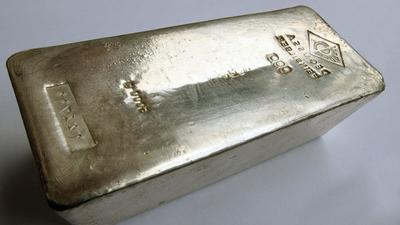 (Bloomberg) — The Reddit-fueled run-up in silver prices might be stalling, but the U.S. Mint said it is still rationing its sales of silver coins because of "continued exceptional market demand," as well as limited supplies and manufacturing capacity.
The Mint is also allocating gold and platinum coin sales to authorized purchasers, it said in a statement Tuesday. The policy will be in place "for the foreseeable future."
The mint's silver coin sales jumped 24% to 4.775 million ounces last month, marking the highest for a January since 2017. The Mint's announcement comes after retail sites were overwhelmed with demand for bars and coins. Investors on Reddit ignited a buying frenzy that roiled precious-metals markets and squeezed physical supplies. Some dealers said over the weekend that they were unable to process orders until Asian markets opened because of record demand.