from Zero Hedge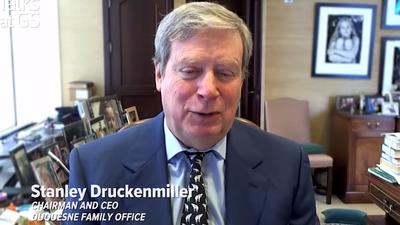 On January 29, Tony Pasquariello, global head of Goldman Hedge Fund Coverage (whose observations we have frequently profiled on these pages) spoke to investing legend Stanley Druckenmiller, head of the Duquesne Family Office, about his current outlook on the market, his approach to risk management throughout his career, and his perspective on the conversation surrounding the role of capitalism in American society. The result was a fascinating conversation that was anything but the canned talking points one would expect from such a high level interview (h/t to @JohnStCapital for bring it to our attention).
Without missing a beat, Druck admitted that this "is the wildest cocktail I've ever seen in trying to figure out a roadmap." Below we summarize some of his key observations.
"The recession we had was 5x the average since WWII but it occurred in 25% of the time," Druckenmiller said adding that "more bizarrely in a year when 11 million more people were unemployed, we had the largest increase in personal income in 20yrs during an economic downturn, due to massive policy support.