by Pam Martens and Russ Martens
Wall Street on Parade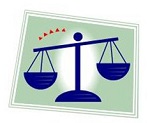 We knew Keith Gill's worst nightmare was about to happen when we learned that he lived in Massachusetts. That state is uniquely the worst place to flout securities regulations because the Secretary of the Commonwealth, who oversees its Securities Division, is William Galvin, who has been reelected to that post every four years since first obtaining the position in 1994. Galvin is nationally known as a Pitbull for going after security frauds taking place in his state.
Keith Gill is the man who hawked the shares of GameStop on Reddit's WallStreetBets' message board under the screen name DeepF***ingValue and on YouTube under the handle Roaring Kitty. As we reported on January 30, far from being an "amateur trader," as Gill was being characterized by the media, he actually held sophisticated trading licenses and was registered with the broker-dealer unit of MassMutual. As we pointed out in the article, when you are a licensed broker and an associated person of a broker-dealer, you have to follow strict licensing rules. Gill appears to have flouted a number of those rules and Galvin has now subpoenaed him to testify, according to the Boston Globe.