by Pam Martens and Russ Martens
Wall Street on Parade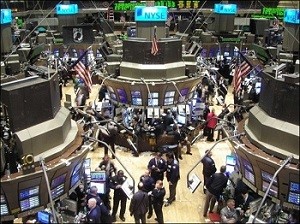 Yesterday, reporters at the Washington Post provided important new information about the insidious machinations of high frequency traders' efforts to rig U.S. markets in their favor. WaPo reporters Douglas MacMillan and Yeganeh Torbati revealed the following:
"Hedge funds have started to build algorithms or hire outside firms that specialize in scanning conversations on Reddit and Twitter for clues about what retail traders are thinking. Several of these services, with names like Swaggy Stocks, Robintrack and Quiver Quantitative, popped up in the past two years…
"Last year, prominent hedge funds including Point72, D.E. Shaw, Two Sigma and Capital Fund Management were all found to be siphoning trading data from a popular app called Robintrack, which collected information on which stocks users of Robinhood bought and sold. Casey Primozic, the programmer who created the now-defunct app, tweeted his finding in May that he had traced large volumes of traffic back to servers that appeared to belong to those firms."
This is the latest chapter in the long running saga of how Congress, the Securities and Exchange Commission and the Justice Department are allowing high frequency traders to fleece the public under the pretext of providing liquidity to markets.