by Charles Hugh Smith
Of Two Minds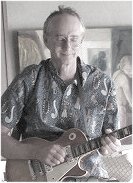 This heavily managed 'market structure' is far from equilibrium and extremely prone to instability.
The relentless melt-up in stocks offers ample evidence that the market is rock-solid and that any decline is an enormous opportunity to buy the dip. That this has worked splendidly for the past 13 years cannot be denied.
This doesn't necessarily guarantee the next 13 years will merely be an extension of the same trend. The market's sources of fragility and brittleness are well cloaked by low-volume melt-ups; these vulnerabilities only become visible in high-volume sell-offs such as 2020's brief mini-crash.
To understand the fragility at the heart of the market, we must return to the Global Financial Meltdown of 2008-09 and former Fed Chairman Alan Greenspan's explanation of why he and all the other experts failed to understand the market's vulnerabilities and thus failed to forecast the global crash.