by Pam Martens and Russ Martens
Wall Street on Parade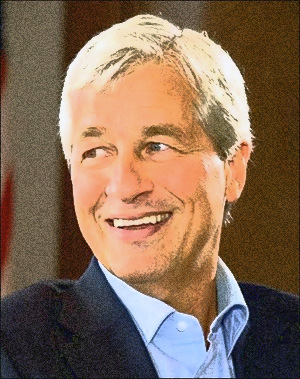 Five-count felon JPMorgan Chase is shocked – shocked! – that corporate financing of "the people's House" has led to corruption and instability in Washington. The Board of Directors of JPMorgan Chase obviously did not see money as a corrupting influence because it has boosted the pay of its Chairman and CEO, Jamie Dimon, to $31.5 million annually despite the fact that Dimon sat at the helm of this bank through its unprecedented five felony counts in a span of six years. The bank admitted to all five counts and got deferred prosecution agreements every single time from the U.S. Department of Justice. Not one of the myriad federal regulators of this bank demanded that Dimon step down as unfit to oversee a bank holding $2 trillion in depositors' life savings as this six-year crime spree went unchecked.
Now JPMorgan Chase, along with fellow felon banks Goldman Sachs and Citigroup, have announced that they will be suspending political donations – not permanently mind you, but just for a little while. JPMorgan Chase and Goldman Sachs announced six-month suspensions while Citigroup announced a three-month halt by its PAC. But as CNBC points out:
Continue Reading at WallStreetOnParade.com…