Trump attorney Kurt Hilbert claimed he had reached settlement agreements with state officials, which was news to them.
by Jacob Sullum
Reason.com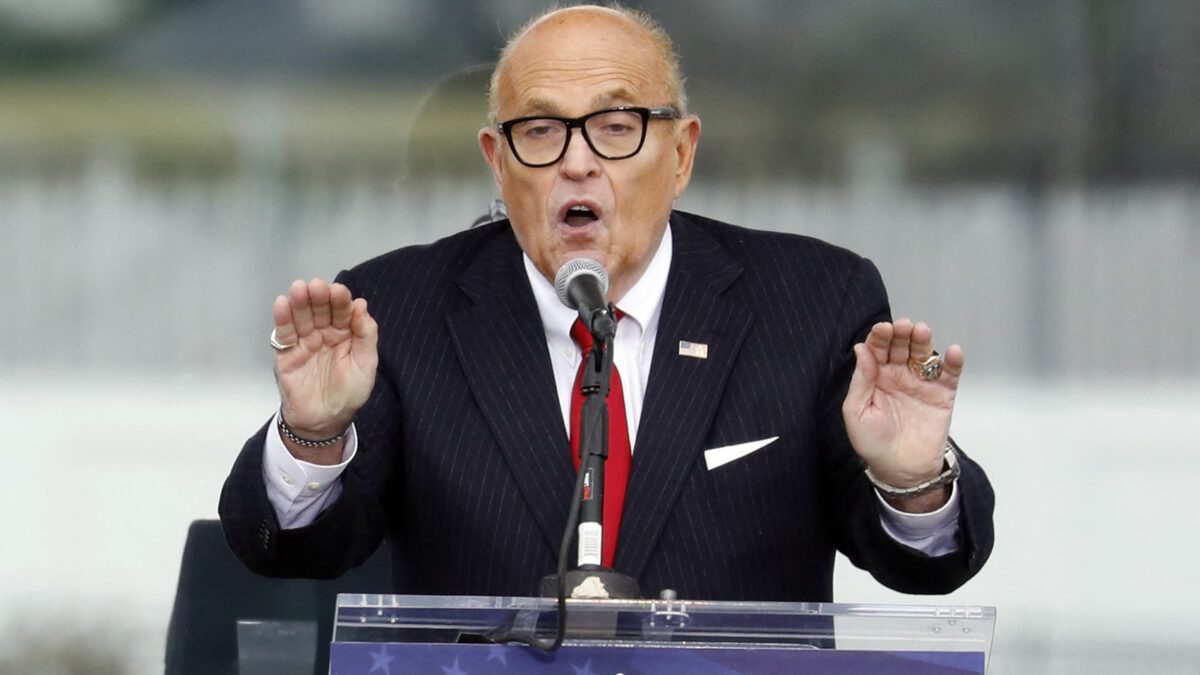 During the rally that preceded Wednesday's deadly attack on the Capitol by enraged Trump supporters, Rudy Giuliani, the president's personal attorney, said he was about to blow the lid off machine-facilitated election fraud in Georgia. That was not true. The next day, President Donald Trump's lawyers dropped four lawsuits alleging election irregularities and fraud in Georgia, claiming they had reached settlement agreements with state officials, who supposedly had promised to investigate Trump's outlandish charges. That was not true either.
Those two lies confirm that Giuliani never had any credible evidence to back up his reckless allegations against Dominion Voting Systems, which he claims helped Democrats rig election machines to switch "hundreds of thousands" of Trump votes to Biden votes. That widely promoted conspiracy theory, which on Friday prompted Dominion to sue former Trump campaign lawyer Sidney Powell for defamation, was at the heart of the grievances underlying Wednesday's violence. Yet Giuliani now has implicitly admitted it was all a hoax.
Continue Reading at Reason.com…