by Hugo Salinas Price
Plata.com.mx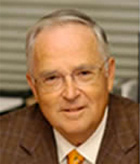 I follow the price of gold by looking at the gold graph presented daily by www.kitco.com.
The commentary section of Kitco is mostly made up of inane comments regarding the evolution of the price of gold. Clearly, Kitco is deathly afraid of posting any realistic appraisal of the movements in gold's price.
Actually, there is no reason at all to read Kitco's comments, for the gold graphs speak all too clearly of what is going on: the price of gold is under strict control by The Powers That Be, because a surging price of gold would announce the imminent collapse of the value of the US Dollar.
The clue to understanding the present artificiality of the price of gold, lies in the simple consideration of the meaning of what is plain before our eyes.