by Pam Martens and Russ Martens
Wall Street on Parade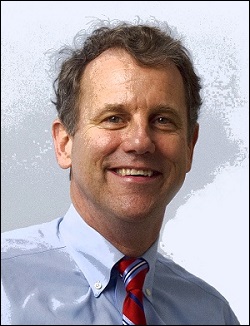 On January 7, Senator Sherrod Brown of Ohio, the Ranking Member of the Senate Banking Committee, released a statement indicating that he is to become the new Chair of that Committee. The announcement came as the Democrats are set to take control of the full Senate from Republicans as a result of the Georgia runoff.
Yesterday, Brown went a step further and held a conversation with major media outlets to discuss the agenda he will set as the new Chair of Senate Banking. The formal appointment process making Brown the official Chair has yet to occur, thus Brown is the "presumed" Chair.
We get the feeling that Senator Brown took the very wise and preemptive step of getting mainstream media to announce his Chairmanship yesterday because he clearly understood that Wall Street's mega banks would be fighting behind the scenes in an effort to prevent him from advancing to Chair.
Continue Reading at WallStreetOnParade.com…