by Hannah Bleau
Breitbart.com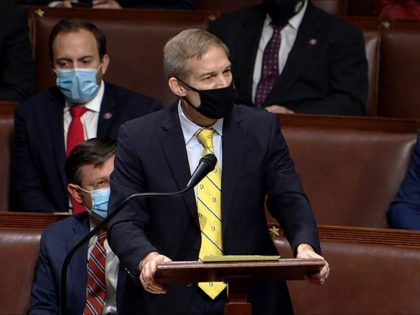 Rep. Jim Jordan (R-OH) blasted what he called the double standard of his Democrat colleagues on the House floor on Wednesday, reminding Rep. Jim McGovern (D-MA) that he stood as the "first objector" to the results during the same process in 2017.
"In his opening remarks, the Democrat chair of the Rules Committee said that Republicans last week voted to overturn the results of an election," Jordan began.
"Guess who the first objector was on January 6, 2017? First objector. The Democrat chair of the Rules Committee. And guess which state he objected to? Alabama. The very first state called," Jordan said, noting Trump won the state by a massive margin.
Continue Reading at Breitbart.com…