by Charles Hugh Smith
Of Two Minds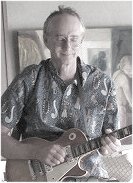 If you don't discern any of these dynamics in the present, what are you choosing not to see?
The reason why history rhymes is that humanity is still using Wetware 1.0 and so humans respond to scarcity, abundance and conflicts over them in the same manner.
I am struck by similarities between the conflict-torn mid-1600s and the present: global climate change (The Little Ice Age in the 1600s), political upheavals and wars which intertwined civil and imperial conflicts. Global Crisis: War, Climate Change and Catastrophe in the 17th Century is a fascinating overview of this complex era which disrupted regimes and empires from England to China.
Climate change (The Little Ice Age) generated scarcities of grain in a time of burgeoning human populations. As in the present day, everyone assumed ample harvests would continue forever–expanding abundance is the New Normal. Alas, Nature is not a steady-state system and cycles are not tamed by our desire for ever-expanding abundance.