by Charlie Spiering
Breitbart.com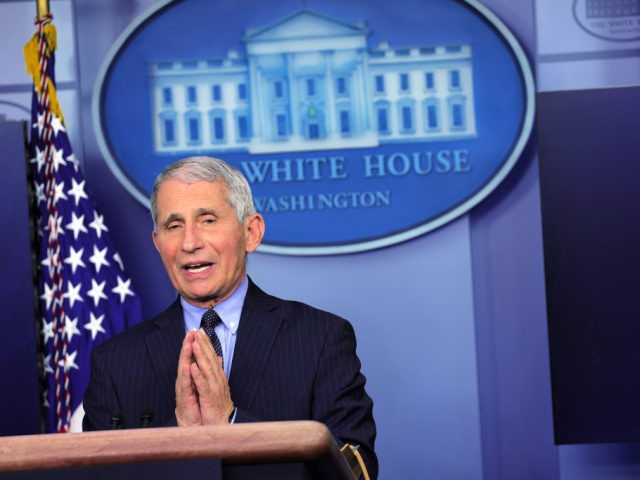 Dr. Anthony Fauci reappeared in the White House press briefing Thursday, admitting that he felt more liberated speaking about the coronavirus under President Joe Biden, rather than former President Donald Trump.
New York Times reporter Michael Scheer asked Fauci to share his emotional thoughts about the change of administrations and speaking about the virus going forward.
"The idea that you can get up here and talk about what you know, what evidence, what the science is and know that that's it, let the science speak, it is somewhat of a liberating feeling," he said.
Scheer noted that Fauci had already joked about feeling liberated under President Joe Biden.