by Hannah Bleau
Breitbart.com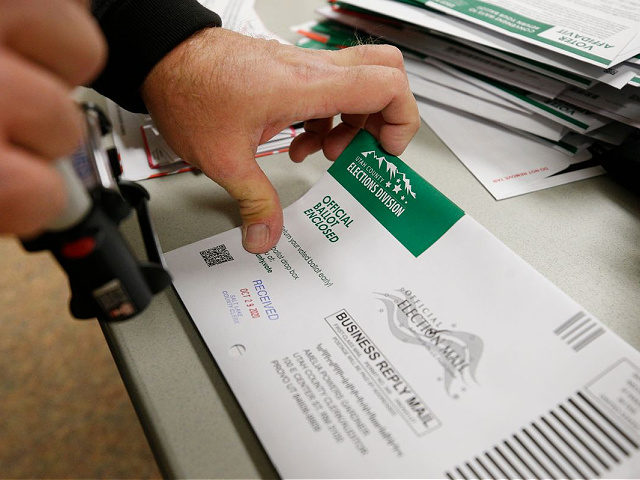 Two Democrat lawmakers introduced a bill on Thursday, dubbed the "Vote at Home Act," to expand "Oregon-style" mail-in voting nationwide, contending that the move is necessary to "make real progress" in the country.
The bill, introduced by Sen. Ron Wyden (D-OR) and Rep. Earl Blumenauer (D-OR), is designed to "fight voter suppression" as detailed by Wyden's press release. The measure would "massively expand vote-at-home ballot access, provide voters with pre-paid ballot envelopes and enact automatic voter registration."
The lawmakers point to the unprecedented number of Americans who voted by mail in the 2020 presidential election — a move Democrats vehemently pushed. While progressives largely used the coronavirus pandemic as justification for opening the doors for mass mail-in voting, which many critics warn leads to mass fraud, universal vote-by-mail has existed as a primary goal for the Democrat Party, even prior to the pandemic. The measure introduced on Thursday essentially updates the vote-by-mail measure the two lawmakers introduced in 2017, long before the Wuhan virus struck.