by Nate Church
Breitbart.com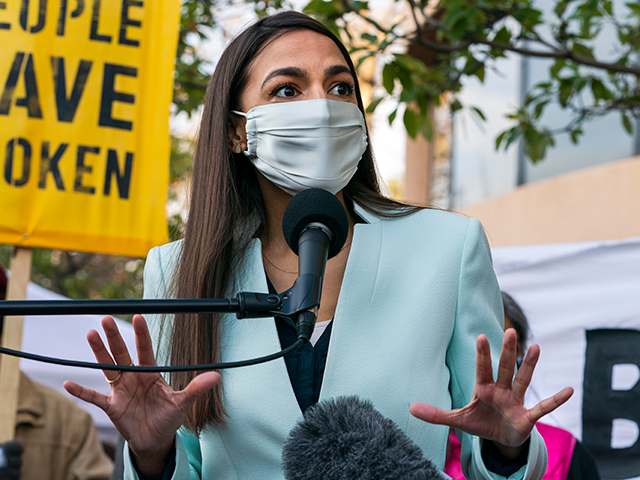 In an Instagram livestream on Tuesday night, Rep. Alexandria Ocasio-Cortez expressed a desire to "rein in" media to prevent the spread of disinformation.
"Several members of Congress, in some of my discussions, have brought up 'media literacy,' because that is a part of what happened here," Ocasio-Cortez said in a clip from the stream posted to Twitter by Grabien Media founder Tom Elliott. "We're going to need to figure out how we rein in our media environment, so that you can't just spew disinformation and misinformation."
"It's one thing to have differing opinions," the progressive congresswoman continued, "But it's another thing entirely to just say things that are false. So that's something we're looking into." Earlier in the broadcast, AOC excoriated President Trump, his allies, and his popular base.
"White supremacists [were] ordered by President Trump to attack the Capitol," she said, recounting her own experience with the January 6 riots that left five Americans dead. "There were acts of betrayal [by police]. And, to run in the Capitol and not know if an officer is there to help you or harm you, is also quite traumatizing."