Plus: Trump tries to ban more Chinese apps, cops dispute Josh Hawley's vandalism claims, and more…
by Elizabeth Nolan Brown
Reason.com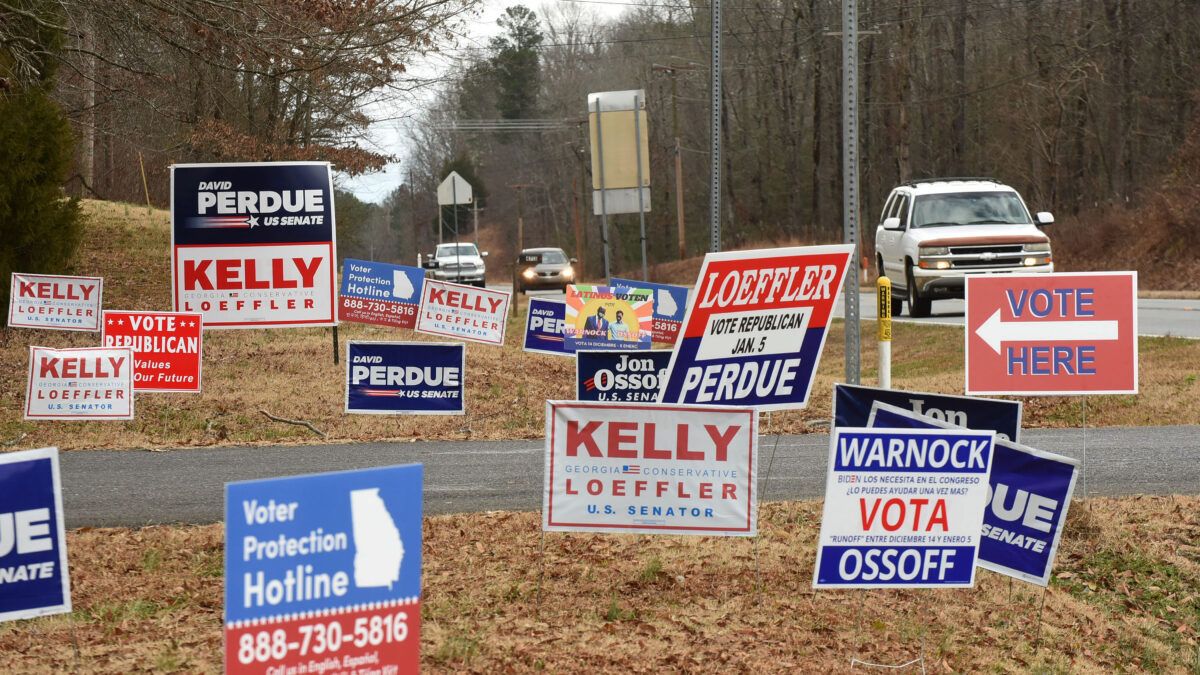 Republican losses in Georgia look clear. Tuesday's runoff elections in Georgia appear to have handed Democrats control of the Senate, with Democrat Raphael Warnock beating incumbent Republican Sen. Kelly Loeffler—though, taking a page from President Donald Trump's election loss playbook, she isn't conceding—and Democrat Jon Ossoff on his way to beating incumbent Republican Sen. David Perdue.
"Trailing much of the night, Ossoff surged ahead of Perdue by more than 8,500 votes after batches of votes from Democrat-heavy DeKalb County were released," notes USA Today this morning. "Most uncounted votes remain in Democratic strongholds in the metro Atlanta area."
Decision Desk has already called the race for Ossoff.
Continue Reading at Reason.com…