by Robert Kraychik
Breitbart.com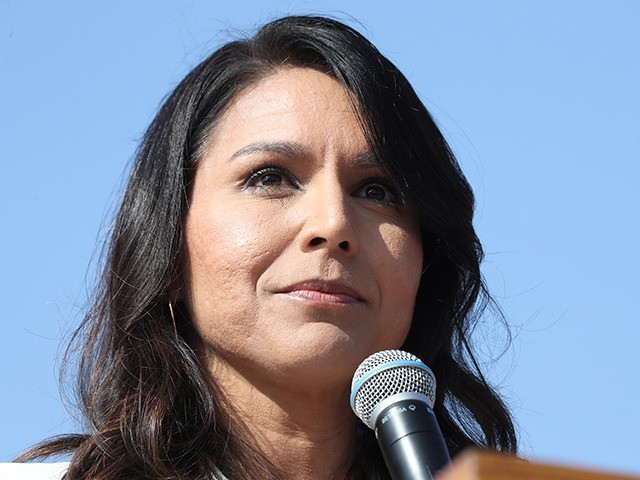 Rep. Tulsi Gabbard (D-HI) introduced a bill with Rep. Markwayne Mullin (R-OK) on Thursday which would restrict federal funds from going to schools that allow boys and men to compete against girls and women in sports.
Gabbard and Mullin described the legislation, entitled the Protect Women's Sports Act, as an extension of Title IX civil rights protections to girls and women. In a joint statement, they wrote:
Since its creation, Title IX has been confronted by various challenges, often resulting in nuanced or situational solutions to the circumstances. This has included considering the fairness of an individual of one sex to play on a team designated for another sex when no such team is available to the individual, such as women's field hockey or men's football. This bill protects the sex-based intention of Title IX protections by reaffirming the biological sex-based distinctions between men and women in athletics.
Gabbard and Mullin added, "Given the average difference in abilities conferred by biological sex, this bill would clarify Title IX protections for female athletes is based on biological sex."