by Future Money Trends
SHTF Plan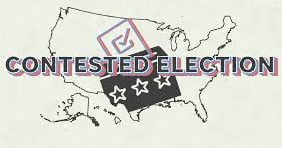 Nancy Pelosi wants a stimulus bill that is over $3 trillion. Mitch McConnell wants to pass something in the order of $500 billion. These leaders are clearly worlds apart. Nancy even rejected bills that were $1.5 trillion, saying that they were "nice but not nearly enough." On the other hand, conservative Republicans are saying that the free market ought to be taking the lead while the government has done enough and that the debt is already gigantic.
The problem is that neither party wants to concede, giving even an inch to the other side since they'll appear weak in front of their voters. Both parties desperately want to win the Senate race in Georgia. It's going to get very political, with hundreds of millions raised for the cause, and January 5th is the vote – even Trump and Biden might campaign. The problem is that January 1st comes before that and if nothing is done, millions of people, many of which are parents with children, face evictions since they're not capable of paying rent, while millions of others will cease receiving enhanced unemployment benefits.
Continue Reading at SHTFPlan.com…