by Joel B. Pollak
Breitbart.com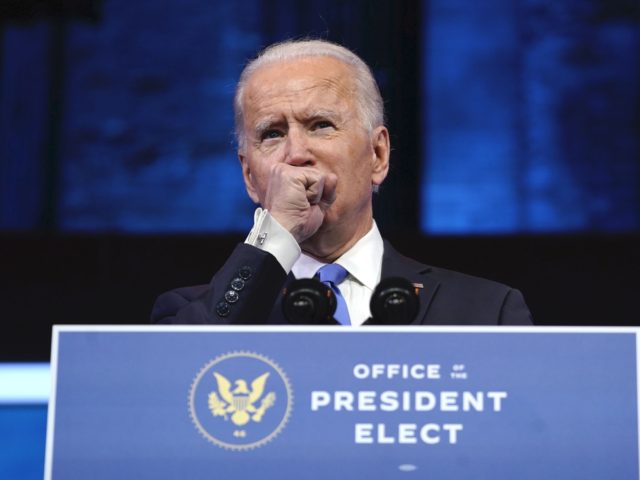 President-elect Joe Biden delivered an angry, partisan speech Monday evening upon being voted the winner of the 2020 election by the Electoral College.
Biden did not just acknowledge victory; he taunted his defeated opponent, President Donald Trump. Rather than celebrate the result and reach out to Trump and his supporters, Biden — coughing up phlegm throughout his speech — attempted to rub salt in the wound, continuing to argue the case after he had already won it.
Biden seemed annoyed that Trump had contested the results at all. He has no right to be offended.
Biden was one of the Obama administration officials who "unmasked" Michael Flynn, as part of an effort undermine the incoming administration. On the campaign trail in 2019, Biden agreed eagerly with a voter who called Trump an "illegitimate president." He called Trump a Nazi sympathizer and compared him to Joseph Goebbels and Adolf Hitler. Biden has never apologized for that.