from Zero Hedge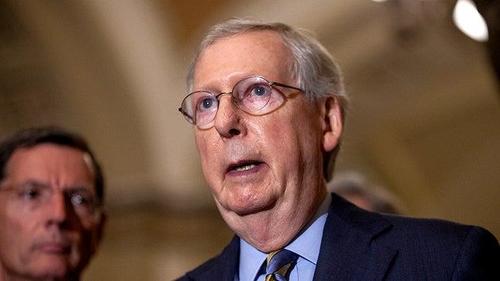 […] Senate Republicans are facing an optics nightmare after 44 House Republicans joined 231 Democrats on Monday to pass a bill which would increase stimulus checks from $600 to $2,000. The move, staunchly opposed by Senate GOP leaders, followed President Trump's surprise demand last week that lawmakers include the increase in a $900 billion package which he ultimately signed – instead calling on a separate bill to boost the payments.
"The House and the President are in agreement: we must deliver $2,000 checks to American families struggling this Holiday Season," said House Speaker Nancy Pelosi in a tweet, according to Bloomberg.
And so, with Democrats, Trump, and nearly 25% of House GOP endorsing the increased payouts, Senate Majority Leader Mitch McConnell (R-KY) is now in the uncomfortable position of denying Americans a hefty stimulus increase after the same Senate approved a $1.4 trillion appropriations package which was full of pork. Handouts include billions in foreign aid ($10 million for Pakistani 'gender programs'), missile procurement, and a plethora of other items which don't benefit the general American public.
Continue Reading at ZeroHedge.com…