by Mac Slavo
SHTF Plan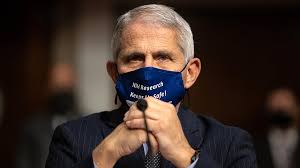 Once again, authoritarian Dr. Anthony Fauci, who wants the slaves to obey his commands and edicts to their own detriment, has said that with regards to the hoax scamdemic, "the worst is yet to come." Fauci and other tyrants have been repeating this like a mantra and trying their best to force it to come true even when the official numbers don't stack up.
Tyrant Fauci: "Now Is The Time To Do What You're Told"
Third Wave Panic Begins: MSM Says "It's The Worst One Yet"
Fauci has made similar predictions before, as RT pointed out in a report. Back when the U.S.' cases numbered in the thousands (our of 300 million-plus) back in March, he told Congress that "things will get worse than they are right now." Three months later, he called the pandemic his "worst nightmare," and warned that "it isn't over yet." In August, he again reminded the public he wasn't "pleased with how things are going," and told them to expect "big spikes" in positive tests.
Continue Reading at SHTFPlan.com…