from Zero Hedge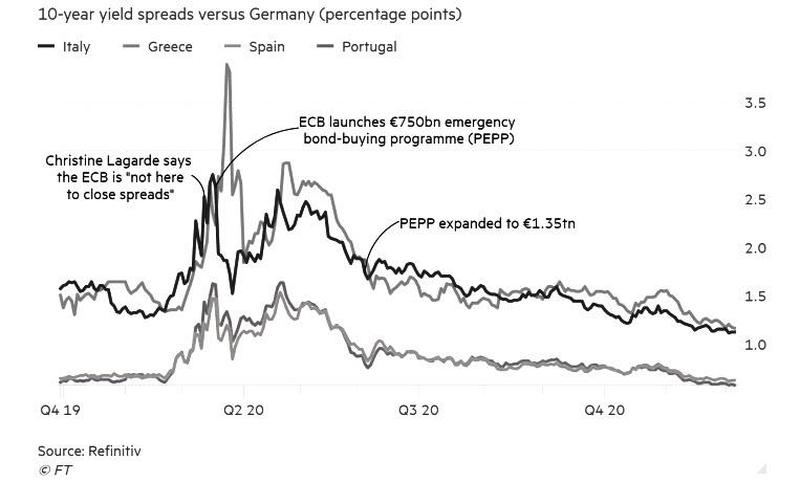 Last March, the ECB's then-brand new boss Christine Lagarde sparked a mini crisis when quipped that it was not the job of the European Central Bank to narrow the gap in borrowing costs between the eurozone's stronger and weaker members. The resulting bond selloff and market mess prompted the ECB's chief economist Philip Lane to secretly call some of the largest asset managers to calm them that Lagarde had no idea what she was talking about and to stop selling.
[…] Nine months on, investors have gone all-in on bets that the ECB boss has changed her mind, and is here "to close spreads" after all.
Ahead of the central bank's next policy meeting tomorrow, the FT notes that spreads in the eurozone's periphery have been squeezed by relentless demand for riskier bonds. The buying helped push Portugal's 10-year yield below zero for the first time. Spain is not far behind, and Italy — the last big eurozone market to offer a significant positive yield over a decade — has seen its spread closing in on its lowest since the region's debt crisis a decade ago.
Continue Reading at ZeroHedge.com…