Two Georgia State Senate committees will hold hearings into claims of voting and tabulation irregularities from whistleblowers across the state
by Frank Salvato
National File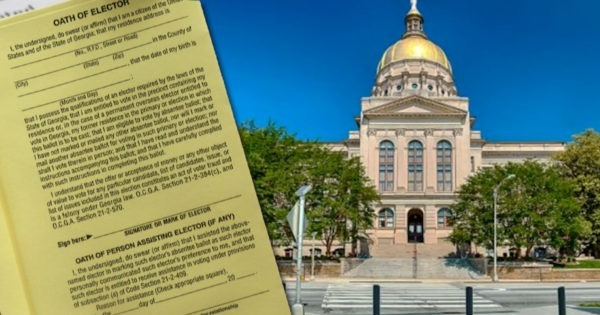 With a bevy of claims alleging vote fraud, ballot tampering, and non-adherence to legislated election processes, two critical State Senate committee in Georgia are set to hear testimony and examine evidence of malfeasance from whistleblowers and complainants from across the state.
Georgia's Senate Government Oversight Committee and the Senate Committee on Judiciary issued statements saying they will hold back-to-back hearings on elections processes on December 3, 2020. The statement said the hearings would be livestreamed at 10am and 1pm, respectively.
Pennsylvania, Michigan, and Arizona held similar forums making Georgia the fourth state to hold hearings on election fraud and ballot tampering complaints during the 2020 General Election.
Continue Reading at NationalFile.com…