by Pam Martens and Russ Martens
Wall Street on Parade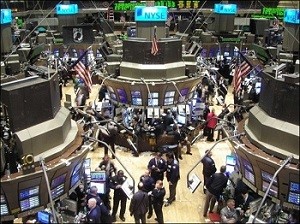 There has been a lot of bullish talk about the Dow Jones Industrial Average reaching 30,000 for the first time in history. But the underpinnings of the bellwether Dow index look a lot less rosy.
Replacing three of the Dow Jones Industrial Average stocks on August 31 looked like a desperate move by S&P Dow Jones Indices, the folks that oversee that stock index. One of the stocks replaced, Exxon Mobil, had been a Dow component for 92 years, joining the Dow in 1928 under the name Standard Oil of New Jersey. Exxon was replaced with Salesforce, a company that only went public in 2004. Salesforce describes itself as a "customer relationship management platform," explaining that "We help your marketing, sales, commerce, service and IT teams work as one from anywhere — so you can keep your customers happy everywhere." If that sounds a little nebulous to you, it should. But the stock price has been on a rip for the past four years so Wall Street loves it.